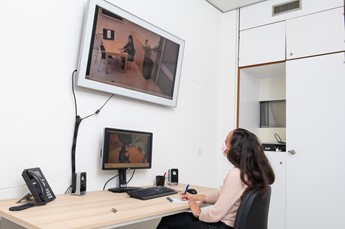 The challenges of implementing responsible user-centered evaluation in times of pandemic crisis
29/07/2021
Projects like Guardian always include a long period of iterative evaluations and rectifications to end up in a qualitative designed product that meets end users' needs. Nevertheless, the current situation we are experiencing all around the world has raised hurdles to the Guardian's testing implementation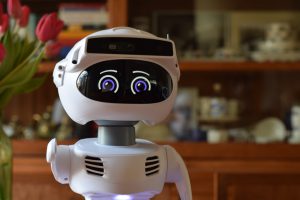 A robot that knows when an older person is feeling sad 
29/07/2021
'In order to support caregivers, we want the Guardian care robot to be able to detect the feelings of an older person', says Alexandre de Masi, PhD Student of the University of Geneva who is involved in the research. 'With Artificial Intelligence (AI) the robot will improve the interpretation of emotions over time.'
Guardian: a demonstration of the first prototype
29/07/2021
Are you curious to know how Guardian would be used by seniors, their loved ones and their home care nurses? In a demonstration video of prototype 1 the use of Guardian is shown and explained. In prototype 1, the interaction with the Misty robot, is supported by the use of a tablet.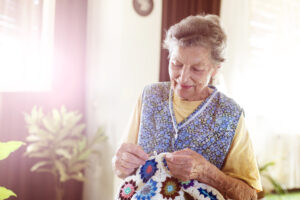 Nothing about us, without us: Early involvement in co-creation is critical in designing care technologies
24/02/2021
As life expectancy increases, so too does the cost of healthcare. This is especially true across Europe where a large portion of the silver economy is driven by the care needs of people choosing to live independently at home longer. In addition to the challenges this situation poses for governments and the wider health eco-system, it places an additional responsibility on carers and family members to provide specialised, home-based care, especially for people living with dementia.

A social robot can be of great use in times of a pandemic
18/11/2020
The University Politecnica delle Marche (UNIVPM) in Italy is involved in, among others, the technological development of social robot Guardian. Researcher Sara Casaccia: 'In providing care services, a social robot like Guardian can limit the trips to hospital and the GP for older persons and their informal carers. This is beneficial in times of a pandemic'
Presentation: Social robots in long term care
18/11/2020
Dr. Henk Herman Nap (Coordinator of the Guardian project) presented 'Guardian: Social robots in long term care' at the 2nd EU China Health Summit on October 22, 2020. The online presentation was attended by more than 70 people.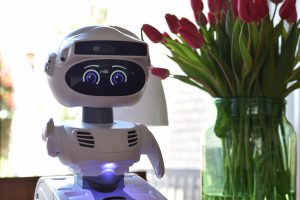 Care robot Guardian in the spotlight on Swiss television station RTS
30/09/2020
Jessica Rochat is a specialist in human-machine interaction and works at Geneva University Hospitals (HUG). The Radio Télévision Suisse (RTS) interviewed her on August 18, 2020. Jessica: 'It's still not common for people to interact with a robot. That's why it's very important that we assess the needs of the end users: older people living at home.'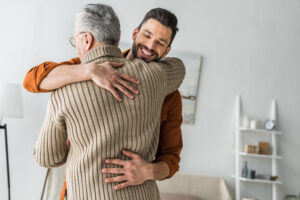 Guardian: Enhancing the autonomy of older people – respecting privacy
30/09/2020
Guardian is a three-year project that started on the 25th of February, 2020. Coordinator Dr. Henk Herman Nap and researcher Dirk Lukkien from Vilans (www.vilans.org), share an update and discuss the role of responsible innovation. 'We will innovate responsibly. Therefore it is essential to reflect and be constantly aware of the choices we make in the development process.'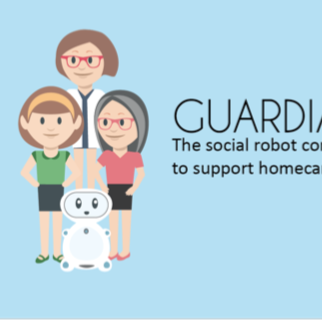 Interview – Eyes and ears of Guardian care robot
09/03/2020
Developing an advanced robot that supports older people, community nurses and caregivers. That is the aim of the international project Guardian. Vilans researcher and coordinator of the Guardian project Henk Herman Nap: "With the Guardian robot, the caregiver remotely knows where his/her client has fallen, the robot can drive to the person and a video connection can be established."