Guardian - The social robot to support independent living
I'm Guardian, the social robot companion who supports home care nurses and helps seniors to maintain independence in their own homes.
Guardian sets (small) personal goals together with the senior and caregiver. He lets the senior be in control, but supports the senior when needed by monitoring the senior's activity and providing reminders, suggestions and compliments.  
Guardian has a friendly and calm personality. Guardian learns who the senior is and what matters to him/her. He loves to talk about a person's favourite topic, the weather or to tell jokes.  
Guardian senses the senior's overall activity and health and will inform the caregiver about the person's well-being. He is able to send a request when (extra) care is needed or when the care plan should be adjusted.
GUARDIAN project
GUARDIAN is a European research project that provides an innovative approach to support caregivers by means of a social robot that:
Provides information about the situation at home to the caregivers through human-robot dialogue and through sensing;
Provides daily structure for the senior through reminders to eat or drink or take medicine.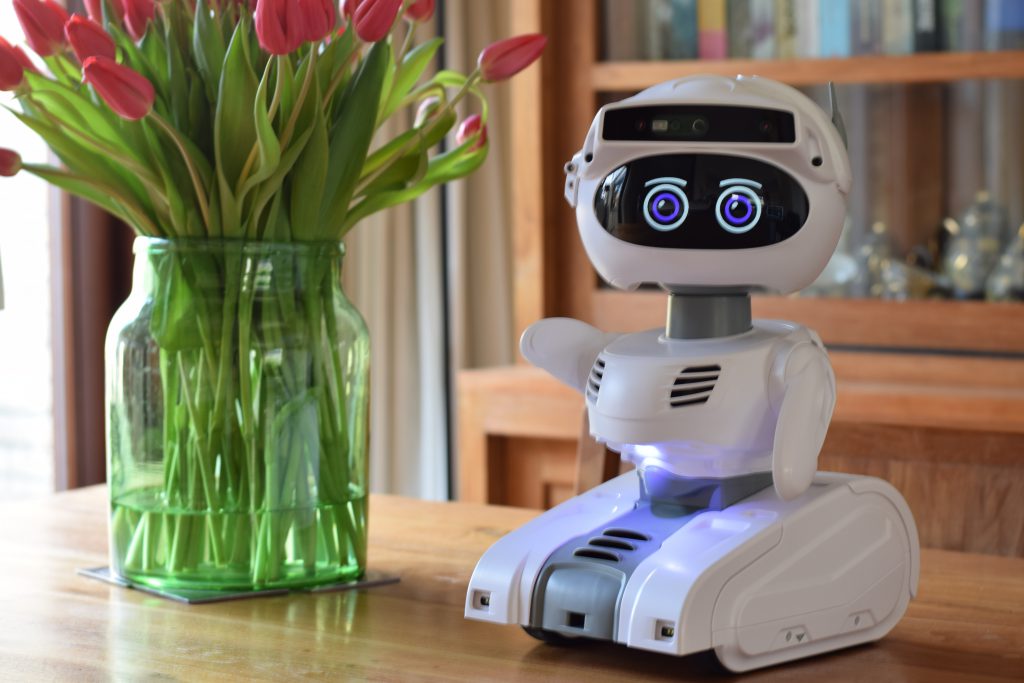 Care organization involved in the development of an advanced care robot
25/08/2021
Zorggroep Noordwest-Veluwe (ZNWV), a care provider in the Netherlands that is specialized in senior care, is part of the development of the care robot in the Guardian project. ZNWV supports the design and development parties to create functionalities have real added value.
Upcoming symposium: The COVID-19 Pandemic, A Catalyst For Digital Health
25/08/2021
'Despite the world's challenges while overcoming the COVID-19 pandemic, we observe its significant positive impact on healthcare's digital transformation. The symposium emphasizes the extent to which the pandemic acted as a catalyst for accelerating digital health. Successful examples of telehealth, remote monitoring, and services for the individual's health self-management support the motivation for using solutions like Guardian. The future is nearer than we think. For more information on the symposium, visit: http://digitalhealth.unige.ch/