Guardian - The social robot to support independent living
I'm Guardian, the social robot companion who supports home care nurses and helps seniors to maintain independence in their own homes.
Guardian sets (small) personal goals together with the senior and caregiver. He lets the senior be in control, but supports the senior when needed by monitoring the senior's activity and providing reminders, suggestions and compliments.  
Guardian has a friendly and calm personality. Guardian learns who the senior is and what matters to him/her. He loves to talk about a person's favourite topic, the weather or to tell jokes.  
Guardian senses the senior's overall activity and health and will inform the caregiver about the person's well-being. He is able to send a request when (extra) care is needed or when the care plan should be adjusted.
GUARDIAN project
GUARDIAN is a European research project that provides an innovative approach to support caregivers by means of a social robot that:
Provides information about the situation at home to the caregivers through human-robot dialogue and through sensing;
Provides daily structure for the senior through reminders to eat or drink or take medicine.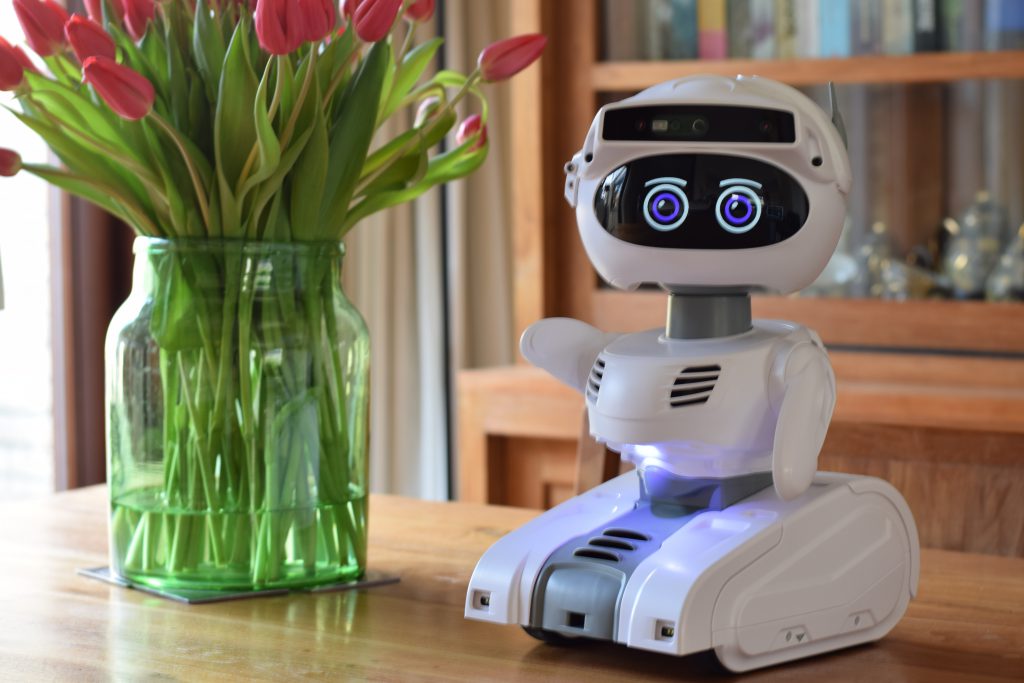 Beta testing in Geneva
25/11/2022
In Geneva, we are currently Beta testing the Guardian system. The goal is to resolve the identified problems on the prototypes, in order to obtain a better fitting version. The users are practicing the services daily for a 2 weeks trial. Caregivers from distance and seniors from home.  Formal caregivers, for example family members, and informal caregivers, like nurses, can get connected to the senior via the guardian system.  
Co-creation with clients of Zorggroep Noordwest Veluwe
25/11/2022
Together with our elderly, informal caregiver and formal caregiver we were part of the  team that evaluate the Guardian system. The idea is that a system as the guardian can be a platform that can support Informal caregiver and formal caregiver in the care of frailty elderly from a distance.