At September 16, Sara Casaccia, assistant professor at Polytechnic University of Marche (UNIVPM), presented a research work related to the activities of GUARDIAN project at the National Forum of Measurements 2022 in Brescia (Italy).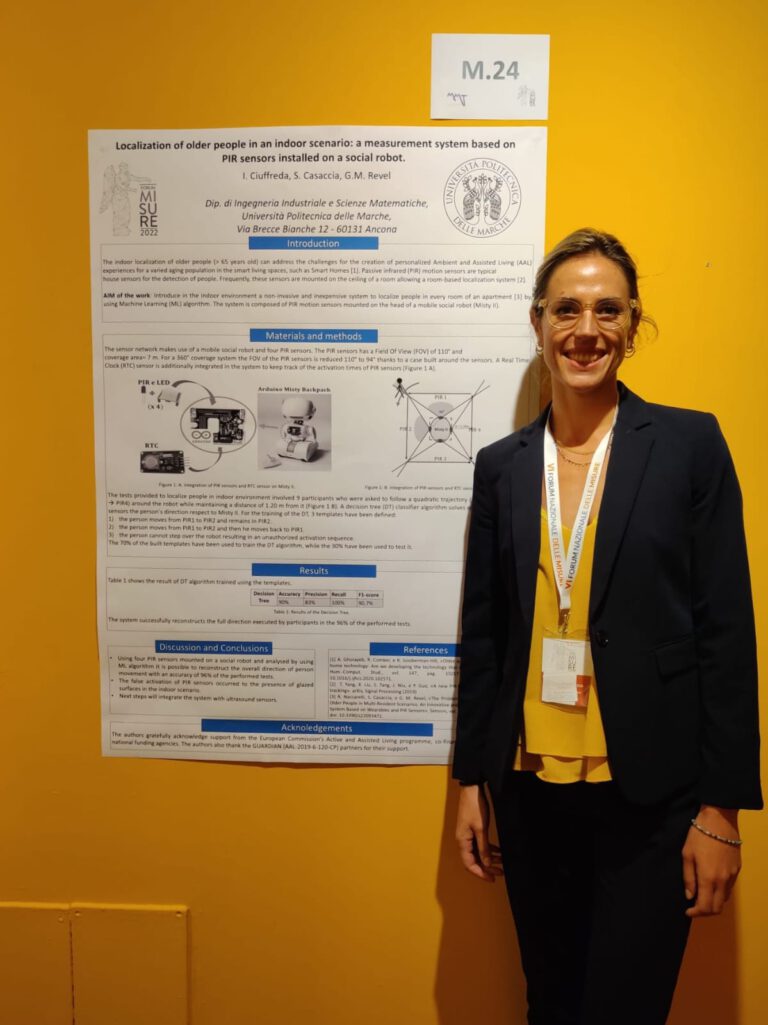 The National Forum of Measurements aims to promote the advancement of measurement science and technology by encouraging and protecting research and study with specific regard to metrology and measurement instrumentation for industry, quality, information, health and the environment.
The presented paper has Ilaria Ciuffreda and Gian Marco Revel as co-authors and it introduces a non-invasive and inexpensive system to localize people in every room of an apartment. That it is composed of four PIR motion sensors mounted on the head of a mobile social robot named Misty II. The system successfully reconstructs direction executed by participants in the 96% of the performed tests.